article29.09.2023 - Accredited Laboratory: ISO/IEC 17025:2017
29.09.2023 - Accredited Laboratory: ISO/IEC 17025:2017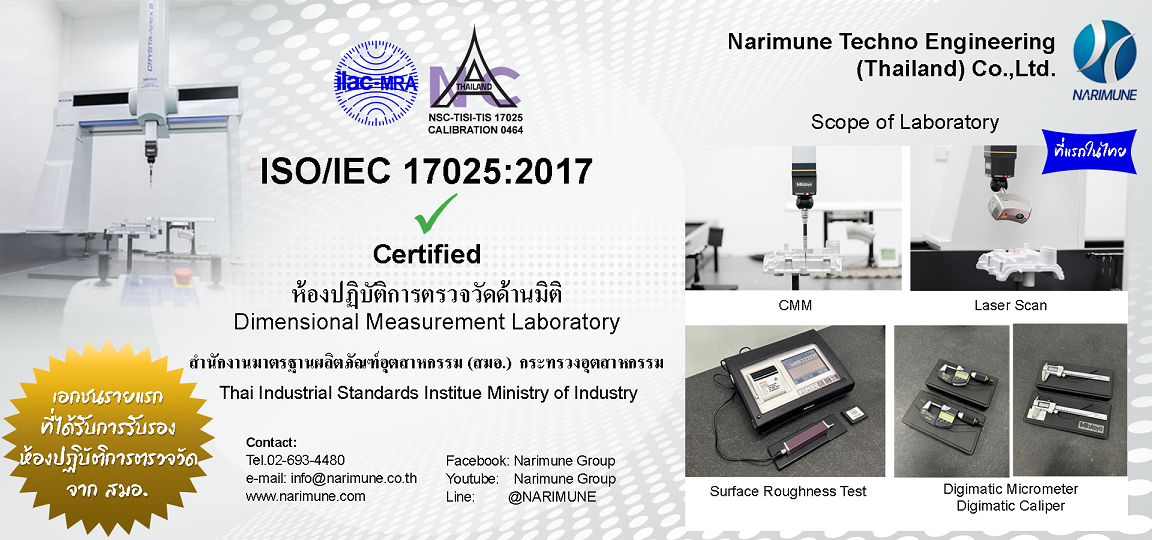 On September 29, 2023, our laboratory received certification for the ISO/IEC 17025:2017 standard. This certification pertains to the competence of testing and calibration laboratories, which is an international standard that helps build confidence in the testing and calibration capabilities of laboratories. Our laboratory is among the first private entities to receive certification in the field of Dimensional Measurement for CMM (Coordinate Measuring Machines) and Laser Scanner equipment from TISI (Thai Industrial Standards Institute).
The adoption of ISO/IEC 17025:2017 and the subsequent certification of our laboratory offer several benefits:
Enhancing the laboratory's capabilities, making it internationally recognized.
Instilling confidence in the quality and reliability of test reports and calibration results produced by our laboratory.
Facilitating acceptance of test and calibration reports both nationally and internationally.
Reducing trade barriers resulting from the need for repeated testing and inspection by trading partners.
This achievement is a testament to our commitment to quality and the invaluable support we have received. We are determined to maintain our high standards for the benefit of all our customers.